Windscreen repair and replacement
At Incar Installations, we understand the importance of a clear and reliable windscreen for the safety of both drivers and passengers. That's why we offer professional windscreen replacement services for all types of vehicles.
Our experienced technicians use only the best quality glass and adhesive materials to ensure a long-lasting, secure and safe installation. We also offer a mobile service, so we can come to you at your home or workplace for added convenience.
Enquire Now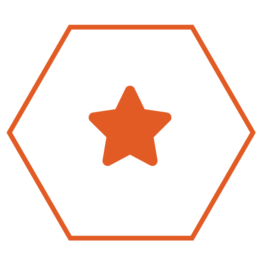 Emergency Replacement
Inca Installations provide in house emergency glass replacement service to get you out of a bind.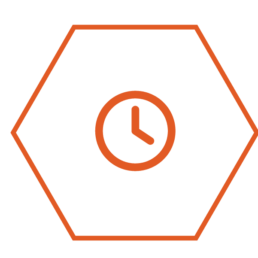 ADAS Experts
Certified ADAS calibration experts ensuring accurate and reliable calibration for optimal performance and safety. Book now for expert service.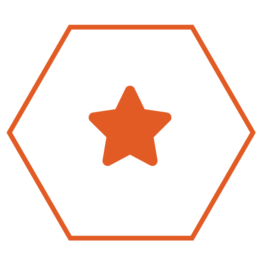 All makes and models
Trust our skilled technicians for fast and reliable windscreen repairs and replacements.
Adavanced Driving Assitance Systems (ADAS)
But it's not just about replacing the windscreen – it's also important to ensure that any advanced driver assistance systems (ADAS) are properly calibrated to work with the new windscreen.
ADAS features like lane departure warning and forward collision warning rely on camera and sensor technology that is often located behind the windscreen. If these cameras and sensors are not properly calibrated, the ADAS features may not work correctly, leading to potential safety hazards.
Enquire Now
More than just windscreens
At Incar Installations, we have the latest ADAS calibration equipment and software to ensure that your vehicle's ADAS systems are calibrated to the manufacturer's specifications.
We can perform ADAS calibration on a wide range of vehicles, including those with complex camera and sensor systems.
ADAS stands for Automatic Driving Assistance Systems. These are advanced technologies and features in vehicles designed to assist drivers and enhance overall road safety. ADAS uses a combination of sensors, cameras, radar, and other data-processing capabilities to provide real-time information about the vehicle's surroundings and potential hazards. The primary goal of ADAS is to reduce accidents, enhance driving comfort, and make driving more convenient.
Some common ADAS features include:
Adaptive Cruise Control (ACC):
ACC automatically adjusts the vehicle's speed to maintain a safe following distance from the vehicle ahead. It can slow down or accelerate without direct driver intervention.
Lane Departure Warning (LDW) and Lane Keeping Assist (LKA):
LDW alerts the driver if the vehicle unintentionally drifts out of its lane, while LKA gently steers the vehicle back into the lane to prevent potential collisions.
Automatic Emergency Braking (AEB):
AEB detects potential collisions and automatically applies the brakes to avoid or mitigate the impact.
Blind Spot Monitoring (BSM):
BSM uses sensors to detect vehicles in the driver's blind spots and provides visual or audible alerts to prevent side-swipe accidents during lane changes.
Parking Assistance:
ADAS systems can assist in parking by providing visual or audio guidance to the driver, or even automatically steering the vehicle into a parking spot.
Traffic Sign Recognition (TSR):
TSR identifies and displays traffic signs like speed limits, stop signs, and no-entry signs on the vehicle's dashboard, helping the driver stay informed.
Adaptive Headlights:
These headlights adjust their brightness and direction based on the vehicle's speed and steering input, providing better illumination while turning.
Driver Drowsiness Detection:
Using various sensors, ADAS can analyze driver behavior and alert the driver when signs of drowsiness or inattention are detected.
How does replacing a windscreen affect certain ADAS systems?
Usually the dash will warn the driver that there is an issue, however it is possible that the driver will not receive a warning which can be very dangerous if the ADAS system is misaligned or faulty. Below are some symptoms that indicate your ADAS system is faulty:
Faulty Adaptive Cruise Control
When you first engage your adaptive cruise control feature, you get a warning message on the dash that the system is disabled and to go see a dealer. Should you still be able to engage the adaptive cruise control feature it may not be operating as it should such as braking far too late as it cannot detect the vehicle ahead in time.
Faulty blind spot warning
You could be changing lanes in traffic and the blind spot monitor light or icon is not lit up which can potentially lead to a risk of collision with another vehicle.
Faulty collision monitor
A vehicle equipped with ADAS technology use Windscreen cameras and radar modules to constantly monitor potential collision hazards. If that camera or radar is out by even just 4 degrees; from 100 metre viewing distance it will equate to 6.97 metres out of calibration which could result in a collision or a false automatic braking situation.
Engineered for Safety
Our experienced technicians can provide additional anchor points and seat belts that are properly certified by our engineer.
Only Level 1 installer in Wollongong
At InCar Installations, we are dedicated to providing the highest level of safety and security for your child.
Competitive Pricing
Our installation service can be done while you wait or booked in at a time that suits you with competitive rates from as little as $50.
What are you waiting for?
We believe in making it easy for our customers to access our services. You can book an appointment over the phone or simply pop in and make a booking. Our friendly staff will be happy to assist you with any questions you may have.
Contact us